Back to news | 9th December 2018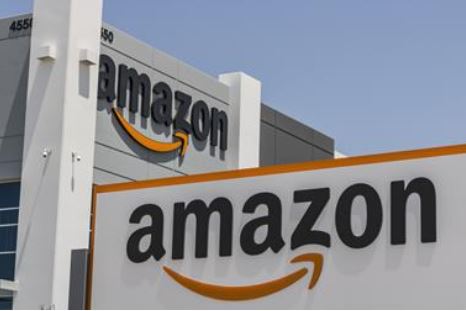 The Online delivery service is booming, placing an ever-growing strain on developers to build more storage utilities. But what happens when the supply of land can't keep up with the demand? 
In 1994, a little-known American called Jeff Bezos embarked on a 2800-mile drive from New York to Seattle with $300,000 he had borrowed from his parents. He spent the remainder of the journey drafting a business plan for the small online book company he dreamed of starting from his garage. The company went online a year later as Amazon.com and it swiftly morphed into a lucrative bookselling franchise. Today, Amazon is the world's largest online retailer — worth roughly $475 Billion Dollars — and it has fundamentally altered the business and retail industry model forever.
In the UK alone the company has invested more than £4.6 billion in Operations since 2010, with more than 15,500 permanent employees at its UK Head Office and 30 delivery stations nationwide. The company continues to dominate the UK's online retail market, maintaining a stranglehold on a variety of products and services from audio visual entertainment (26.50 per cent), online books (33.23 per cent) Music (27 per cent) and Video (23.60 per cent). Not only is Amazon now a retail juggernaut, but it has inspired other retailers to follow suit. Companies like Argos, Ocado, Asos and New Look all derive a substantial portion of their income from online delivery services.
With the exponential rise of online shopping, demand for logistics space in the UK has 'hit unprecedented levels' as the country has increasingly oriented itself towards the fast-growing trend of instant delivery. As a report from Addleshaw Goddard clarifies: 'living in a small, dense nation, with an online retail penetration rate far higher than in other European countries, helped along by widespread smartphone, 4G and wi-fi access, British consumers are more likely to be online and within easy reach for delivery'.
One thing that is becoming increasingly obvious is that this trend towards online retail shows no signs of letting up: a report by the Office of National Statistics, clearly shows that online sales currently account for 21.5 per cent of all retail sales, a sharp increase from the 13.7 per cent measured in August 2016.
For developers and investors this is both a blessing and a curse: whilst the need for warehousing and logistics space have never been so acute, the land needed to satisfy this demand is becoming more elusive. For Kevin Mofid, head of logistics research at Savills, stock levels are alarmingly low with 'just 3.8 million sq ft of speculative space across 17 units set to be delivered this year'. Since 2009 the supply of existing available warehouse space has fallen by 71 per cent, which equates to just over 14 months' worth of supply. Consented land suitable for development is therefore only going to become more precious as Amazon and co look to expand their supply chains.
One senior figure at a well-known UK logistics company, talks of the pressing need for "more land to satisfy the unprecedented levels of market demand," arguing that the current imbalance between supply and demand is "far greater than [he] has ever been seen before". Satisfying this hunger for storage space will be no mean feat: according to Colliers International, should the online market keep expanding as predicted, 18 million sq ft of new industrial space — equivalent to 251 Wembley Stadiums — will need to be built annually.
Given that the UK has 424 million sq ft of existing warehousing space, most of the ideal locations are already taken. Those that aren't harbour a variety of logistical problems such as high remediation coasts for brown field sites or poor utility connections. Inflaming the issue is the UK's stringent planning system which restricts development on green belt sites. All of these issues, coupled with the added quandary of competing land uses, makes the reallocation of industrial land an increasingly arduous task.
One thing is for certain: if the UK branches of Bezos' ever-growing online enterprise are going to satisfy consumer needs, either a larger proportion of Industrial land needs to be allocated, or developers need to get creative and find a radical new approach to warehouse construction. As Andy Hall, partner at M1 Agency, maintains: "it is now crucial that we tackle the supply issue and policy makers recognise the need to allocate more land for industrial and logistics, whether that be in a pure or mixed-use sense."
Article written by: William Moffitt