Back to news | 16th August 2022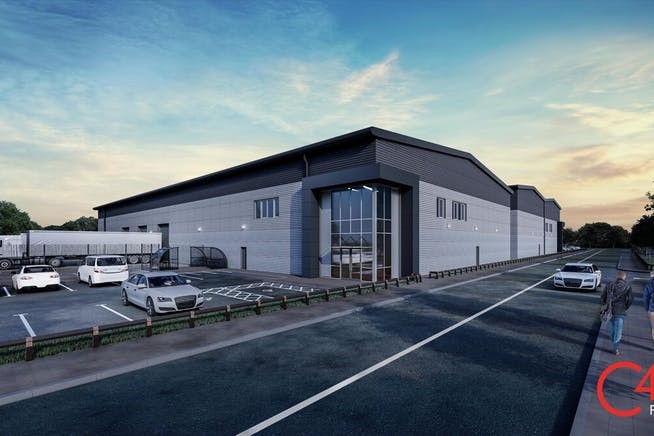 Developers answer call for more warehouse space
Developers are answering the call for more much needed warehouse space in the Sheffield region as evidenced by the launch of four new schemes with units from 20,000 ft2 to 630,000 ft2.
Henry Watson, lead agent at M1 Agency in the Yorkshire and The North East said: "The market dynamic in Sheffield and surrounding area demonstrates a chronic imbalance between an extreme amount of demand and a huge lack of supply
"Already all four schemes we are marketing are encountering unprecedented amount of demand with several units under offer prior to practical completion.
The developments include Ergo Real Estate's 191,500 ft2 speculatively built four unit Ergo Park Sheffield scheme at Drakehouse Crescent, as well as Urban Logistics' high specification 131,500 ft2 warehouse known as Newhall 130 on Newhall Business Park.
Additionally, the KKR-backed specialist asset manager Mirastar has agreed to finance the development of Catalyst, through M1 Agency. The 18-acre site sits on Sheffield Business Park, incorporating 285,000 ft2 across five units a value of £60 million. Lastly, Panattoni is due to speculatively build 700,000 ft2 warehouse space at Panattoni Park Rotherham near Junction 1 of the M18 motorway.
Watson said: "The unprecedented growth demand for last mile solutions shown in Sheffield and the wider South Yorkshire conurbations has been triggered by the rise of the convenience economy driven by mobile technology."
According to the latest statistical data approximately 4.17 billion parcels were sent in the 2020/2021 fiscal year – co-inciding with the pandemic. However while parcel numbers are expected to fall as consumers return to more 'normal' shopping patterns research has indicated that more than a quarter of consumers have decided to permanently shift more of their shopping online supporting an additional £22 billion plus in online sales and an increase in the number of deliveries that requires.
Watson continued: "Proximity to customers is becoming ever important as goods need to be moved quicker and more often, intensifying the demand for space in last-mile locations."
But it is not just last mile warehousing required in the region. Watson said: "Demand has continued to outweigh supply within the big box market too. The dynamic shift in consumer habits with increased multi-channel retail has created further extra-large scale requirements because of the nature of e-fulfilment."
"While e-commerce is one of the primary drivers of the ongoing large-scale warehousing demand, we are also seeing third-party logistics providers transitioning to larger multi-user facilities and consolidating their estates.
"With slimming margins on retail sales, occupiers have been looking at their logistics and supply chain management to reduce costs and increase profitability.
The theory being that by having more than one client contract per unit they are able to take advantages of economies of scale to the benefit of both client and 3PL with the additional security engendered in terms of ability to pay the rent should the 3PL lose any single contract.
"We are also seeing a trend toward consolidation where occupiers have three or four facilities, they are often looking to bring them together into one or two units.
Property consultancy M1 Agency has been growing steadily over the five years since launch – especially within Yorkshire and the North East where in the last year alone M1 Agency has been involved in more than six million ft2 of transactions.